Keep out! No creeps allowed!
You know your way around the Internet. You use it for homework. Your parents ask you to look up stuff for them. You've got your favourite sites. Maybe you've started using chat rooms and messaging systems like MSN to talk to friends and meet people.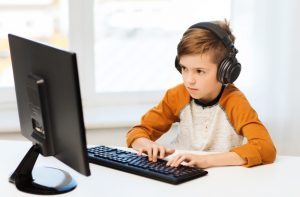 You've also probably heard that there are creeps out there on the Internet. Sick people who like to trick kids. Some who even want to harm kids. They think they're smarter than kids, and they can fool them. We know better. You're way smarter than they think.
And you're not alone. You have your parents. If you EVER think a creep is trying to trick you – tell your mom or dad, or your teacher. Or call the kids help line, at 1-800-668-6868.
We're going to tell you how creeps operate, so you can stay away from them. And we'll give you three smart rules to follow, so they can't harm you or your friends.
Check out the facts, follow the rules and you'll enjoy your time on the Internet, without worrying about creeps.